---
---
T
h
e
m
e
n
u
.
This is VERY unfinished. Please remain patient.
Featuring an appropriately warm color scheme, I present to you my hilariously anorexic library of "nourishment".
---
A note before I begin:
Calorie-specific stuff:

I'll sort categories of things from highest calorie number to lowest (200-150-100-50). 150-200cal items are usually reserved for larger meals like breakfast or lunch (I don't get to decide/skip/make my own dinner) whereas I'll have 50-100cal items to tide me over until the next meal if I'm desperate enough. A lot of smaller things (e.g. fruit, smaller candies) on these lists will appear multiple times, just adjusted for whichever calorie amount it's meant to suit (but generally never above recommended serving size). Items will be listed highest-to-lowest in their respective quadrants. Things that edge on being- or are usually fear foods will be marked with an "X". You can CTRL+F to find whichever calorie number you want quicker.

Recipes of sorts:

You can find the stuff I make on the calorie list as well by name. Obviously not everyone's going to know what I've personally named everything I might make for a meal, so I decided to mark these down as well. Recipes will be listed by calorie amount, most don't require baking or cooking and are generally pretty lazy. I'm not a chef in the slightest. Some things may be more common for people to consume, and if they already have a name I'll gladly switch over to using that instead for ease of communication. Others that are Lux-ian will remain crowned with whatever title I prefer.
---
---
---
---
200-150cal:
150-100cal:
100-50cal:
4pcs advocaat taffy - 100cal.
1 apple - 95cal.
8 green grapes - 52cal.
50-0cal:
1 peach - 50cal.
1/4 mango - 50cal.
2 pcs advocaat taffy - 50cal.
12 strawberries - 48cal.
3 ritz crackers - 48cal.
1 tangerine - 47cal.
2 wedges (1/8 of) cantaloupe - 46cal.
1/2 cup (100ml) orange juice - 45cal.
1 small orange - 45cal.
4 animal crackers - 44cal.
2 arrowroot biscuits - 44cal.
1/2 apple - 43cal.
50 ml vanilla yoghurt - 42cal.
1 kiwi - 42cal.
1/3 cup fruit salad - 41cal.
1/4 nut bar - 41cal.
10 baby carrots - 40cal.
10 oyster crackers - 40cal.
2 triscuits - 40cal.
1 lady finger - 40cal.
1 twizzler - 40cal.
50 blueberries - 39cal.
1 fig - 37cal.
1/2 grapefruit - 37cal.
2 apricots - 34cal.
1/2 cup raspberries - 33cal.
1 cucumber - 30cal.
100g watermelon - 30cal.
1/4 papaya - 30cal.
1 oreo thin - 30cal.
1 graham cracker - 30cal.
1 ginger snap - 29cal.
2 saltines - 26cal.
10 cherries - 25cal.
---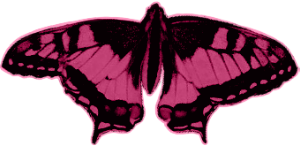 ---
---
---
---
Recipes.
Here is my Luxish recipe list for those who desire it. As stated somewhere near the top of this page, these things of nourishment are comprised mostly of safe foods and are easy as shit to make because I suck at cooking.
---
1: [oh hey fruit exists].
I usually have this for breakfast when I feel like putting actual effort into it. You could have it for any meal of the day or a snack, whichever you see fit; I don't know your life. I'd call this recipe summery and fruity, which isn't my usual aesthetic, but it works. I think. I hope.
Requirements:
150ml of double flavored yogurt (I use strawberry/banana). Calorie amount varies per brand, mine is 135cal per 150ml serving.
100g frozen mixed fruit. Should be purchase-able in most stores that sell food. Again, calorie amount may vary, mine is 55cal per 100g. Whether you want to wait for it to defrost is up to you, I usually don't.
50g watermelon. Should generally be the same amount of calories if you just purchase a watermelon (not canned or pre-sliced or anything). About 15cal.
Total recipe calories: 205.


How to put together:
1. Measure out yogurt and put it in a small bowl, then level it out. Clean out measuring tool to reuse for next step.
2. Measure out fruit and carefully pour onto yogurt. Try to cover yogurt evenly.
3. Insert small fancy spoon and set to the side. Merry Christmas, you are now done with the first thing.
4. Remove a 2-inch (about 4cm) thick slice of watermelon. Place it onto a cutting board.
5. Slice your sad and malnourished piece of watermelon vertically.
6. Remove the rind because it's not incredibly appetizing and you don't need it. I do this by cutting it off all the pieces individually.
7. Slice along watermelon pieces horizontally to create cubes.
8. Put watermelon cubes in a cup. I use a relatively wide glass for this step.
9. Stick small fork in watermelon cup. Possibly less fancy than your spoon.
10. Place on small serving tray or other cutting board and consume. Listening to your summer music mix is optional during the consumption process but is recommended.
Result should look like this: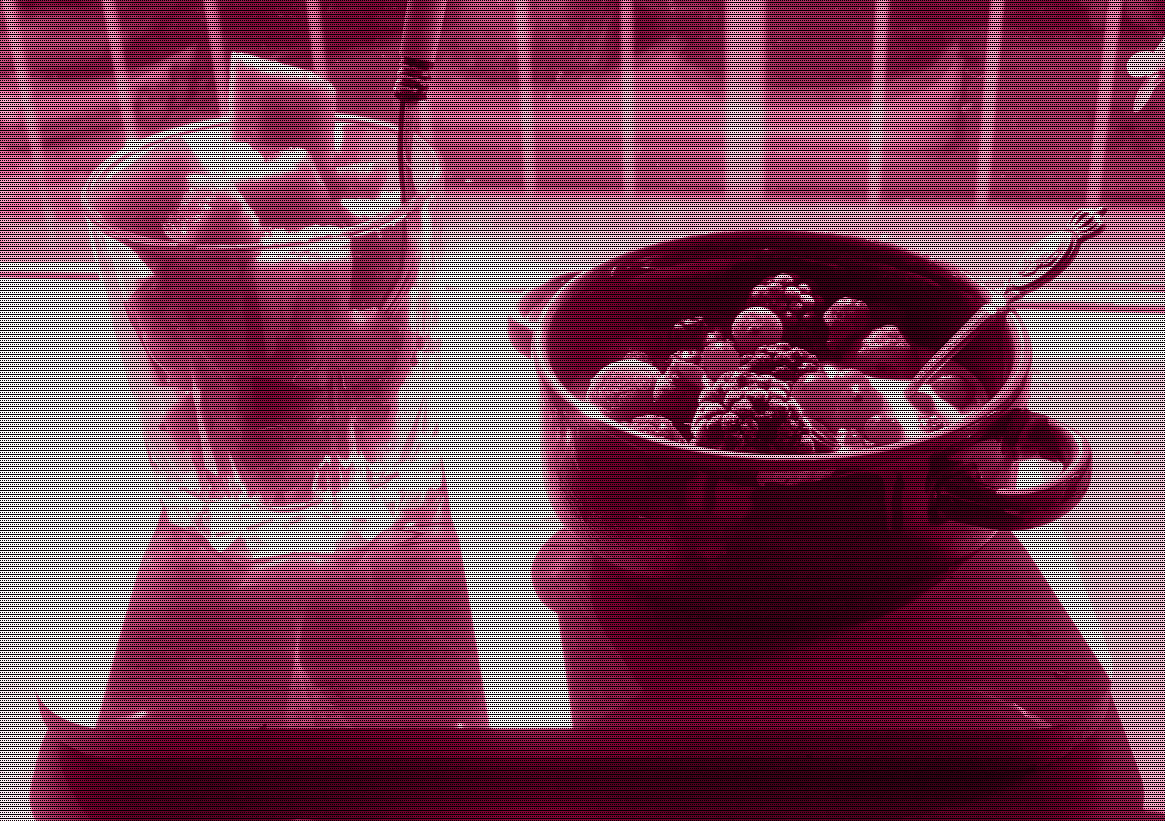 Monochrome palette is optional. Visual static is optimal.
---
---